Appointment Times
Figuring out your appointment time
To arrange appointment times, you need to know this information:
Total number of credits earned at Northwestern
Last two digits of your student ID number
Step 1: Total number of credits earned
Undergraduate appointments times are based on the following:
The number of credits you earned at Northwestern and transferred from other universities. Test credit is not included in this calculation.
What is your current status at Northwestern (freshman, sophomore, junior, senior)? How many credits do you have? If you have fewer credits than your status (refer to below chart.), you will be given a more beneficial time. For example, if you are a junior, but only have 20 credits, you would register with the juniors (group 2).


What group am I in?

| Group | Year | Completed units |
| --- | --- | --- |
| Group 1 | Senior | 33 |
| Group 2 | Junior | 22 - 32.99 |
| Group 3 | Sophomore | 11 - 21.99 |
| Group 4 | Freshman | less than 11 |
Step 2: Student ID number
Use the last two digits of your student ID number to determine your registration appointment time.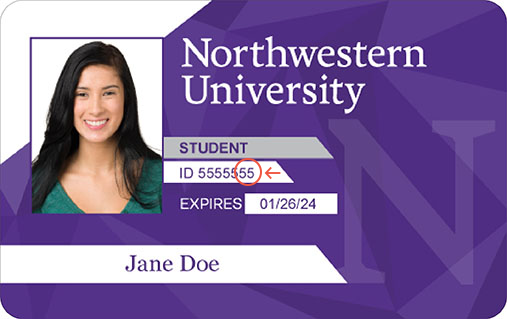 Fall 2018 registration appointment times
Pre-Registration
Pre-registration is an opportunity for students who have declared particular majors to register for up to two classes in that major.
Check the list of departments who have reported they will be participating in pre-registration.
Registration appointments are assigned based on the last two digits of a student's ID number as follows:
Group A: 34-66
A1: 34-50
A2: 51-66
Group B: 67-99
B1: 67-83
B2: 84-99
Group C: 00-33
C1: 00-16
C2: 17-33
Date
Group
Time (last two digits of ID)
8:30 am
10:00 am
11:30 am
1:00 pm
2:30 pm
4:00 pm
Monday
May 14
Group 1
1A2
51-66
1A1 34-50
1B2 84-99
1B1 67-83
1C2 17-33
1C1 00-16
Tuesday
May 15
Group 2
2B1 67-83
2B2 84-99
2C1 00-16
2C2 17-33
2A1 34-50
2A2 51-66
Wednesday
May 16
Group 3
3C2 17-33
3C1 00-16
3A2 51-66
3A1 34-50
3B2 84-99
3B1 67-83
Thursday
May 17
Group 4
4A 34-66
4B 67-99
4C 00-33
Registration for new first-year undergraduate students takes place during Wildcat Welcome.
Friday
Regular registration
Registration appointments are assigned based on the last two digits of a student's ID number as follows:
Group A: 34-66
A1: 34-50
A2: 51-66
Group B: 67-99
B1: 67-83
B2: 84-99
Group C: 00-33
C1: 00-16
C2: 17-33
Date
Group
Time (last two digits of ID)
8:30 am
10:00 am
11:30 am
1:00 pm
2:30 pm
4:00 pm
Monday
May 21
Group 1
1A1
34-50
1A2
51-66
1B1
67-83
1B2
84-99
1C1
00-16
1C2
17-33
Tuesday
May 22
Group 2
2B2
84-99
2B1
67-83
2C2
17-33
2C1
00-16
2A2
51-66
2A1
34-50
Wednesday
May 23
Group 3
3C1
00-16
3C2
17-33
3A1
34-50
3A2
51-66
3B1
67-83
3B2
84-99
Thursday
May 24
Group 4
4A
34-66
4B
67-99
4C
00-33
Registration for new first-year undergraduate students takes place during Wildcat Welcome.
Friday