Registration & Graduation
Registration & Graduation
General information on registration, graduation preparation, dates, policies, transfer and test credit, course descriptions and catalogs are listed below.
Important dates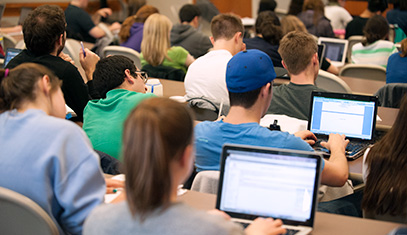 Policies and procedures
Registration
Get information about appointment times, class schedules, course load policies, online registration, withdrawal and how to take a course pass/no credit.
Transfer and test credit
Students who want to take classes at other Northwestern schools, U.S. institutions or international institutions can find information on how to transfer credit from another institution.
Course information
Class descriptions
Find information on upcoming classes and browse an archive of previously-offered classes.
Undergraduate catalog
Browse the current undergraduate catalog and explore archived catalogs.
Prepare to graduate
Learn about graduation requirements and find the tools you need to prepare to graduate.
Graduation Preparation